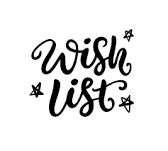 At the beginning of the year, the students' supplies are collected and each child receives the the things they need to keep in their desk. The rest of the items are placed n bags with their names and the students are able to take supplies from their bags as needed. I will let you know if any supplies need to be replenished.

There are always classroom supplies that we can use throughout the year. If you would like to donate something for our classroom, the list below are things that would be helpful to have, Thanks!

-Tissues

- Coloring Books

- Pencils

- Paper towel rolls

- Old books/puzzles/games for indoor recess

THANK YOU FOR ALL YOU DO FOR OUR CLASSROOM!